Huong Giang Tourist JSC is pleased to sponsor the signing ceremony of tourism cooperation between Fayfay.com and Hue Tourism Department.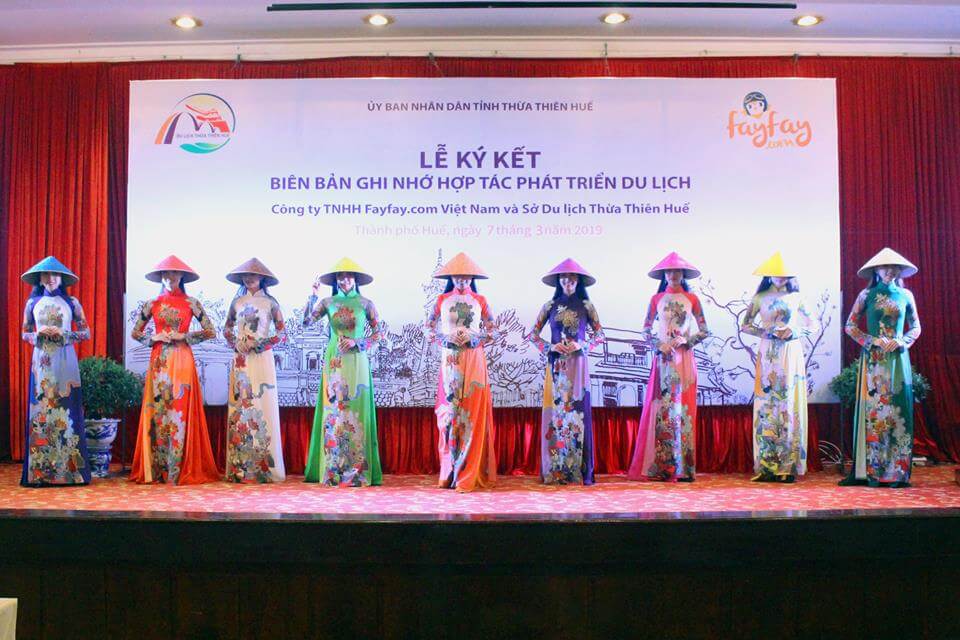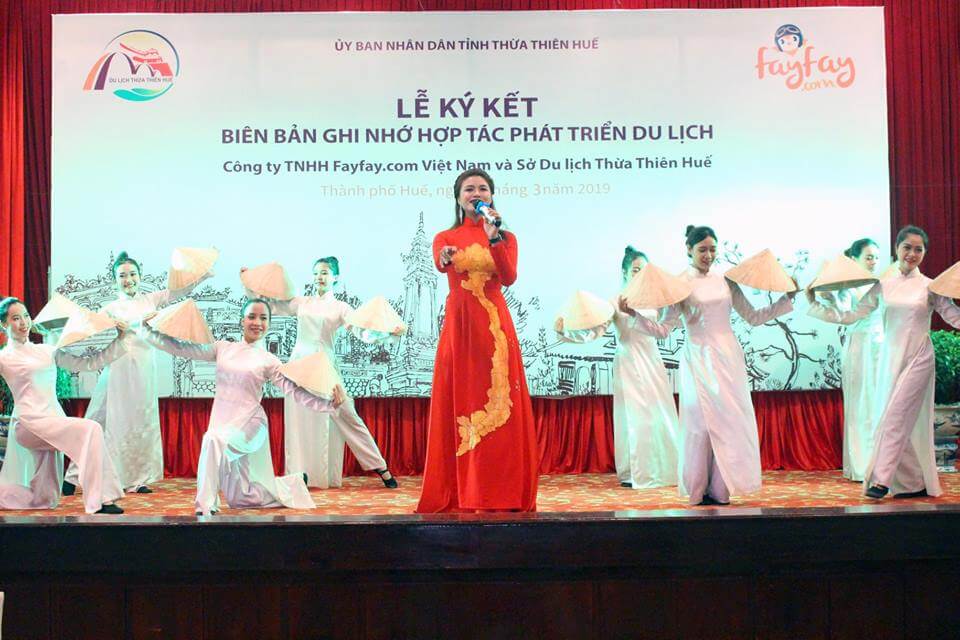 On the morning of March 7, Hue Tourism Department and Fayfay.com Company signed a memorandum of understanding to promote tourism through Fayfay.com e-commerce site.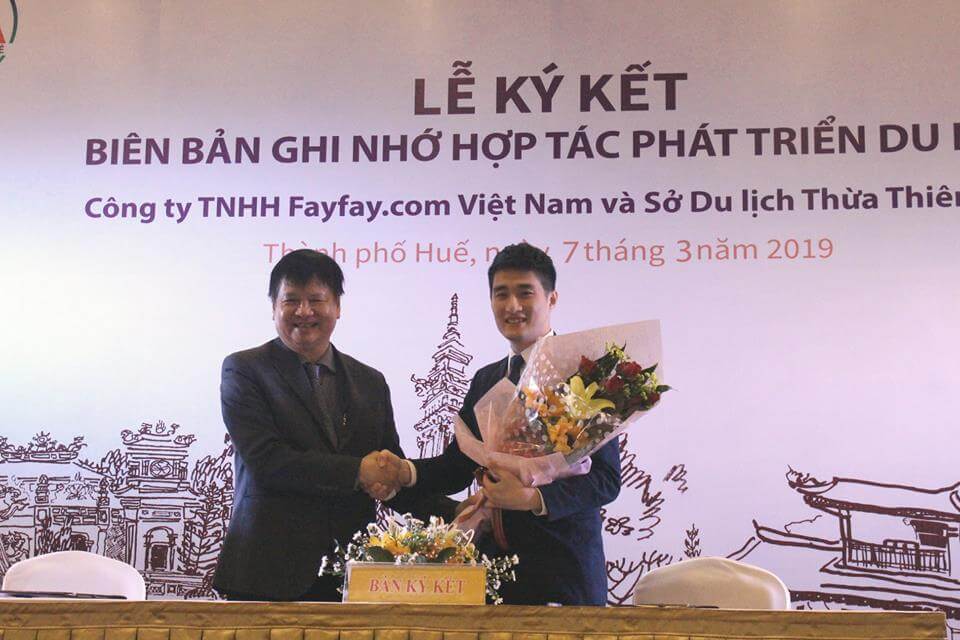 Attending the signing ceremony were Mr. Nguyen Dung, Vice Chairman of Thua Thien Hue Provincial People's Committee and representatives from the Department, tourism associations, tourism enterprises, supplying products and services in the province. , travel experts.
Accordingly, Fayfay.com will accompany Thua Thien Hue tourism industry to promote the image of local destinations with tourism services and products, events and festivals, exchange of new tour programs and support travel surveys and press surveys.
The two parties will coordinate to organize seminars, training, exhibitions, fairs, events and festivals associated with tourism of Thua Thien Hue. In addition, the two sides agreed to support each other in inviting investors, with a vision to create the best sustainable development for local tourism.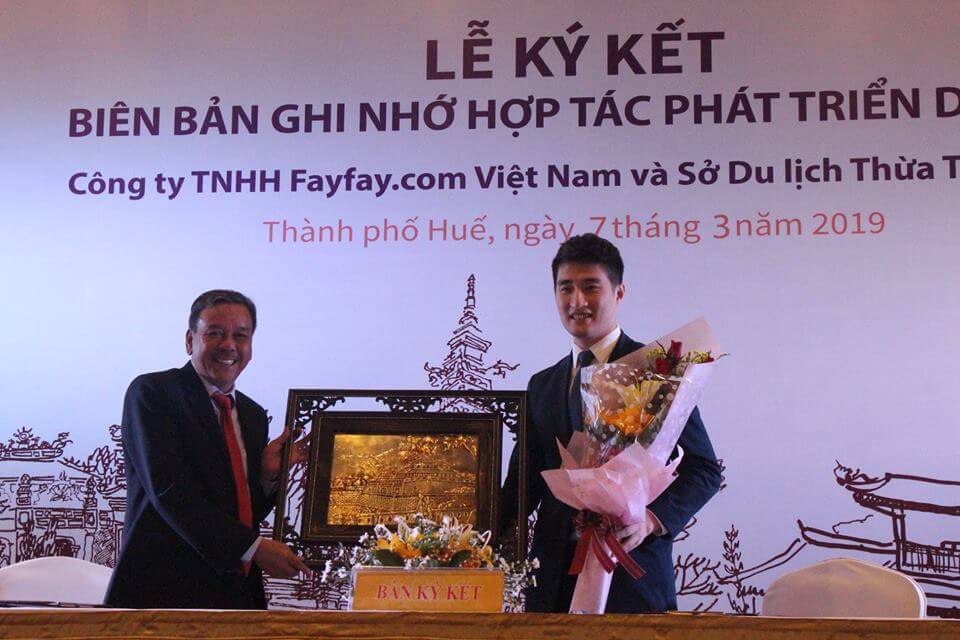 Mr. Le Huu Minh, Acting Director of Thua Thien Hue Tourism Department said: "We hope that tourists come from Asia, especially from key markets in Northeast Asia and Southeast Asia, through Advisory activities and products provided by Fayfay.com will be inspired to have the option of visiting Hue Capital.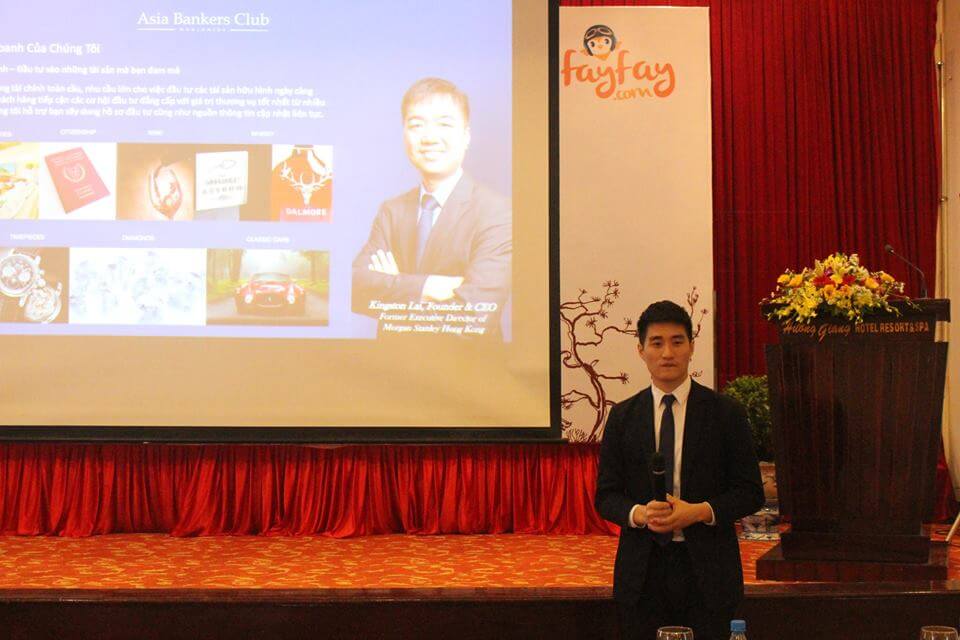 Representative of e-commerce site Fayfay.com – Mr. Kelvin Wu said that with the combined resources and ability to connect media from Fayfay.com, Thua Thien Hue and other localities in the Central region will be promoted strongly to the community in Hong Kong, Taiwan and Southeast Asia.
It is known that Fayfay.com is an e-commerce site based in Hong Kong and Representative Office in Ho Chi Minh City. This is an e-commerce site dedicated to the Vietnam travel experience. Previously, Fayfay.com cooperated with many airlines, restaurants, hotels and shops in some localities to bring the best packages for tourists.
Hopefully, in the future.The cooperation between the two parties will help promote the image, people, culture of Hue and Vietnam to foreign countries, more and more foreign tourists, especially Hong Kong, Taiwan to travel at Hue and Vietnam.
Editors: Huong Giang Tourist JSC