Thanh Toan tile roof bridge is considered the most beautiful village construction in Hue. After a period of restoration and embellishment, this unique bridge was completed.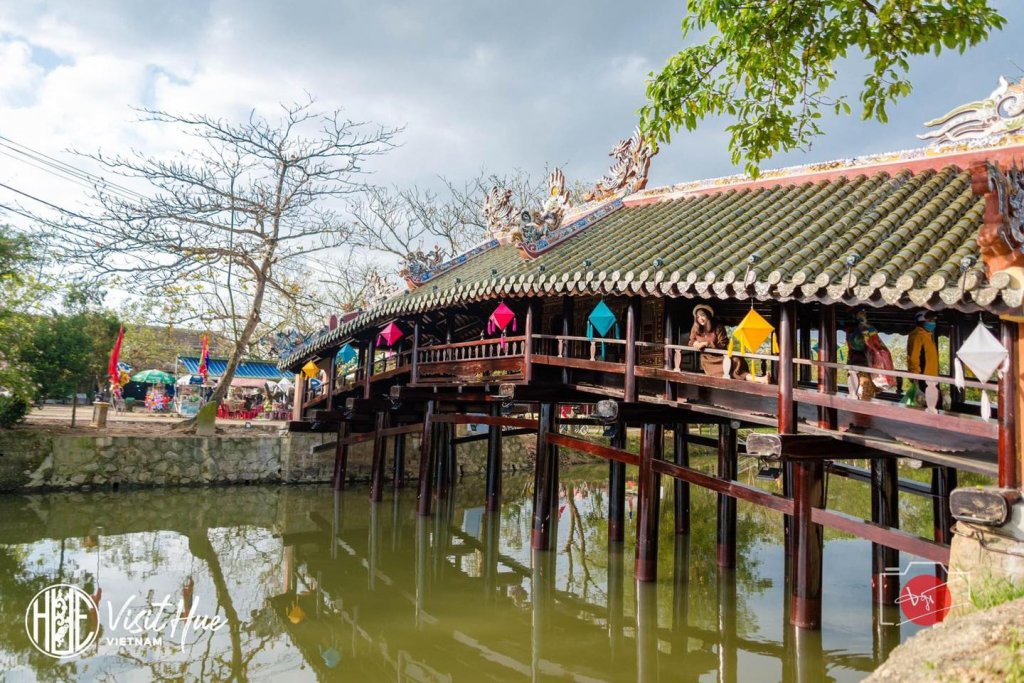 Built in 1776, the wooden bridge in Huong Thuy Town was funded by a Tran Dynasty family member, a descendant of one of the village founders. It is 18.75 meters in length, 5.82 in width, with a roof of enamelled tiles.The bridge is divided into seven sections, with the middle reserved for worshipping and paying respects to bridge builders. On both sides of the bridge is a row of wooden platforms and railings, allowing visitors to sit and enjoy the view with their feet dangling over the edge.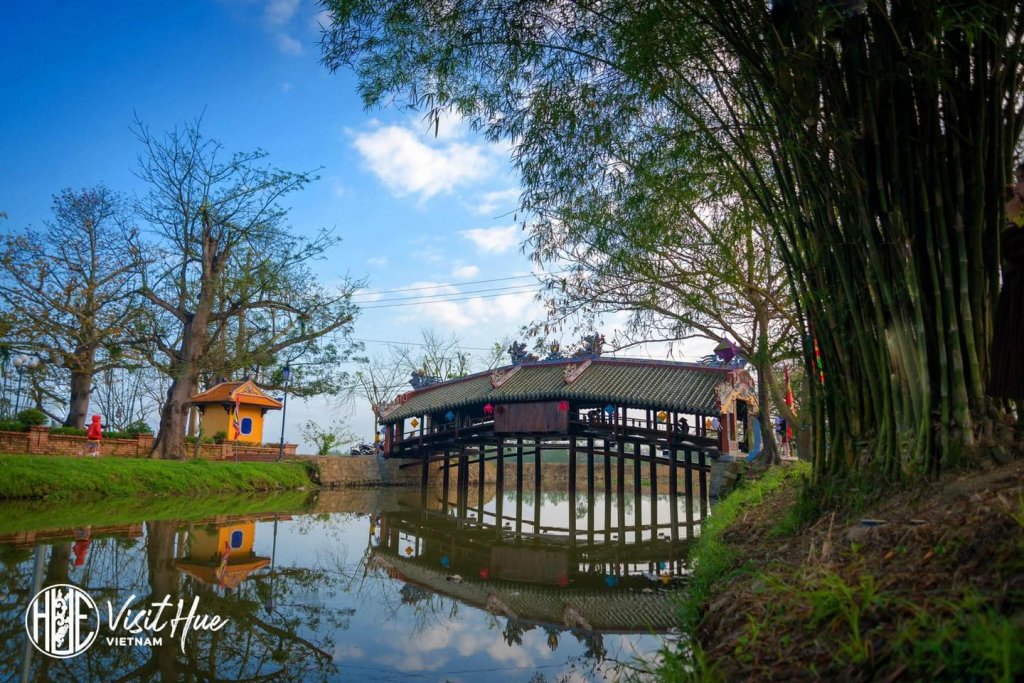 Thanh Toan Bridge is considered to have the highest artistic value among Vietnam's old bridges, enjoying national-heritage recognition in 1990.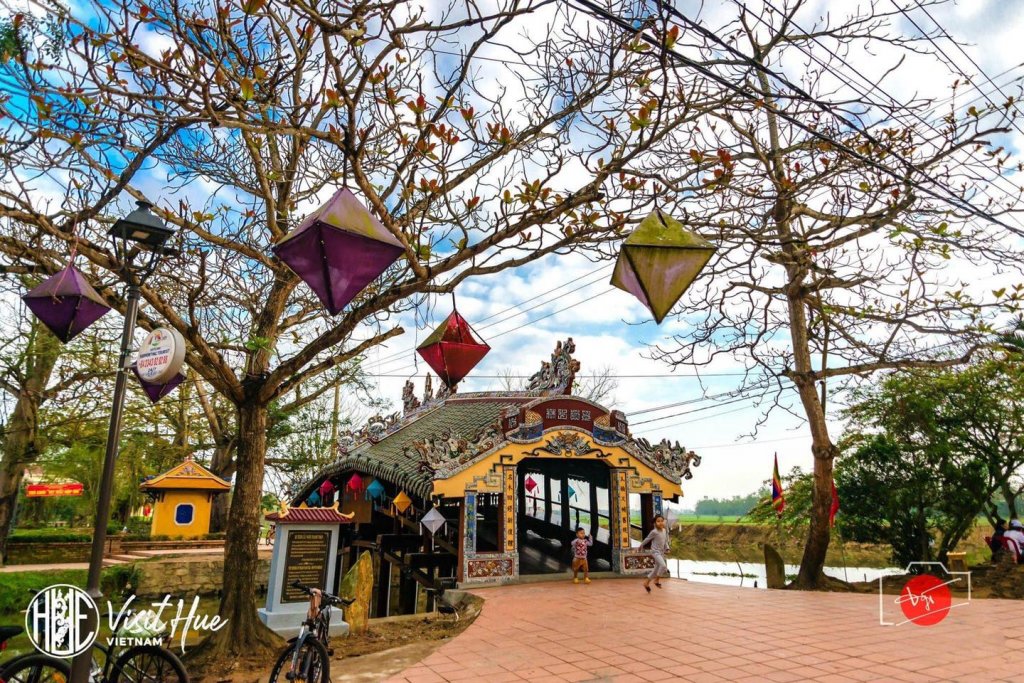 Photo credit: Trần Như Đăng Tuyên, Visit Hue, Hue Oi