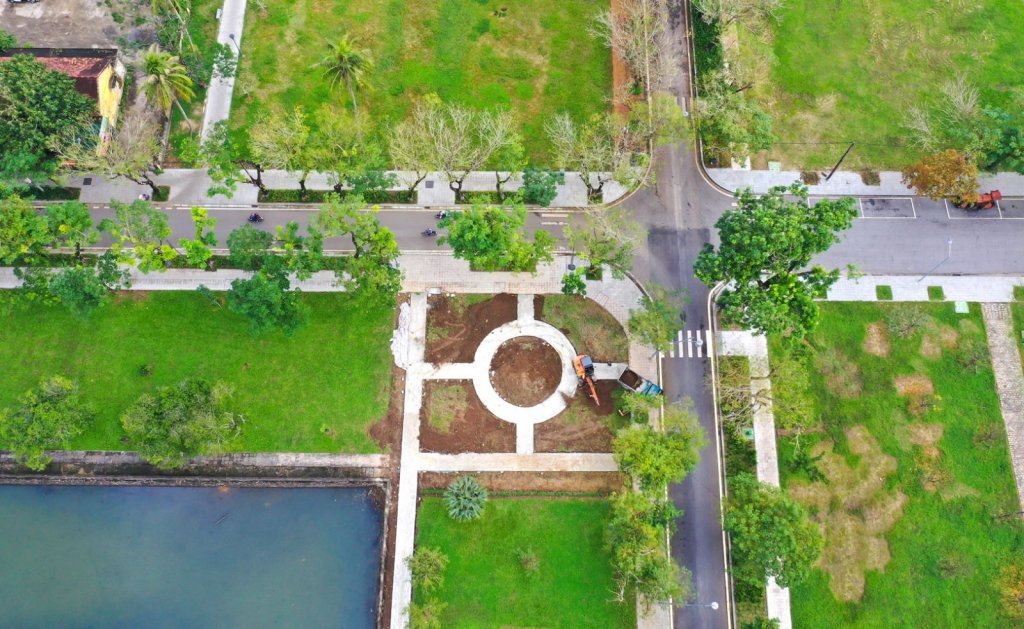 As planned, in the first phase, Hue City will build the Night Quarter on Le Huan and August 23 Streets to meet the needs of experiencing and learning about Hue culture via activities simulating Nguyen Dynasty festivals, folk art, activities of street festivals, shopping for Hue specialties, as well as exchanging community cultural activities, etc.
Besides building stalls, the Night Quarter will recreate the space of an ancient Hue for visitors to enjoy various types of performances, experience folk games, traditional crafts, and enjoy Hue cuisine to create a unique and attractive highlight to attract tourists at night.
Being one of the highlights of the Imperial City Night Quarter, street art activities will be integrated and arranged in the surrounding area so as to create a cultural space with various unique types, such as the lion and unicorn dance festival at the Noon Gate Square and Tay Khuyet Dai, and the performance on the route of the August 23 Street and Le Huan Street; together with the festivals of Ao dai, lanterns and lights, etc.
The zone, opened from 7pm-11pm every Friday and Saturday, will span four streets, namely August 23, Dang Thai Than, Le Huan and Doan Thi Diem.
Source: baothuathienhue.vn