The 9th Hue Traditional Craft Festival will take place in Hue City from from May 29 to June 26, 2021 under the theme "Quintessence of Vietnamese Crafts" – "Tinh hoa nghề Việt".
The Grand Opening Ceremony: June 12, 2021,
The Closing Ceremony: June 18, 2021.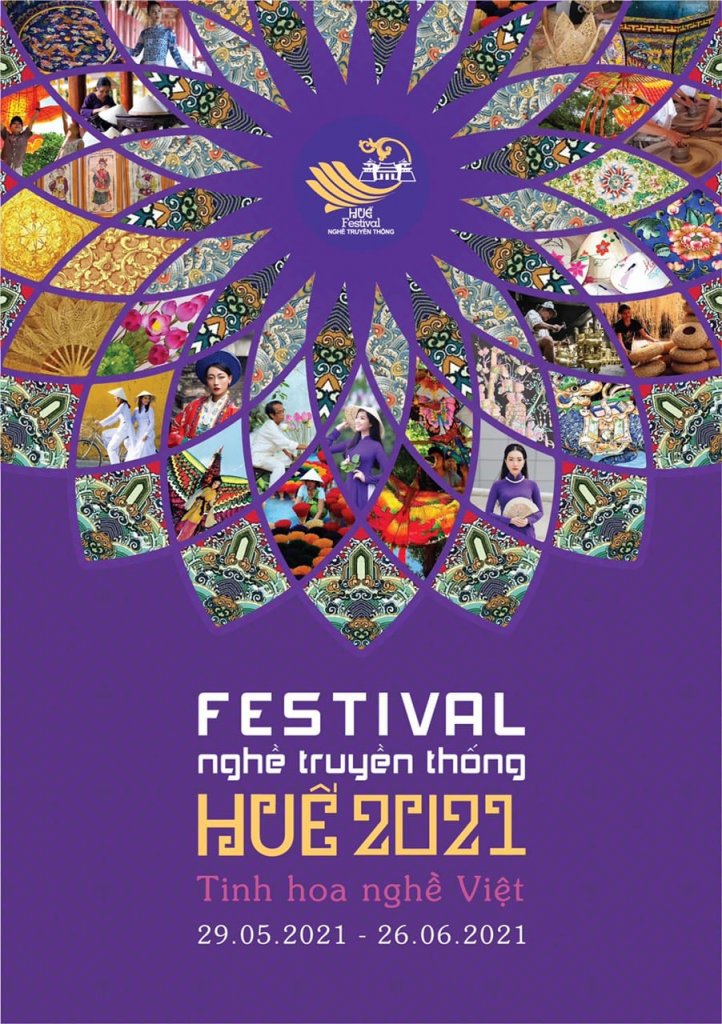 This year, Hue Traditional Craft Festival 2021 will have many special programs such as: Craft Design Awards, Revival Wood Sculpture Camp, Marathon Hue, Hue Ao Dai Fashion Week "Living Heritage", Hue Book Fair 2021, Revival Wood Sculpture Park, Hue FoodFair 2021, Vietnam's Traditional Crafts Space, Craft Design Exhibition, Craftmanship Recital & Parade, Talkshow Series "I have a dream", Hue Folk Music Fest, Crafts Collection 2021, Trinh Cong Son Memorial Concert "Vietnam's Mornings", Hue Folk Opera Parade, Beer Path….
Welcome to Hue.
Source: https://huecity.gov.vn/