Hue City People's Committee has just issued a plan to organize the 2022 Nham Dan (Tiger) Lunar New Year Spring Festival and Flower Market. The activities are organized on the basis of well implementation of safety measures to prevent and control the COVID-19 pandemic.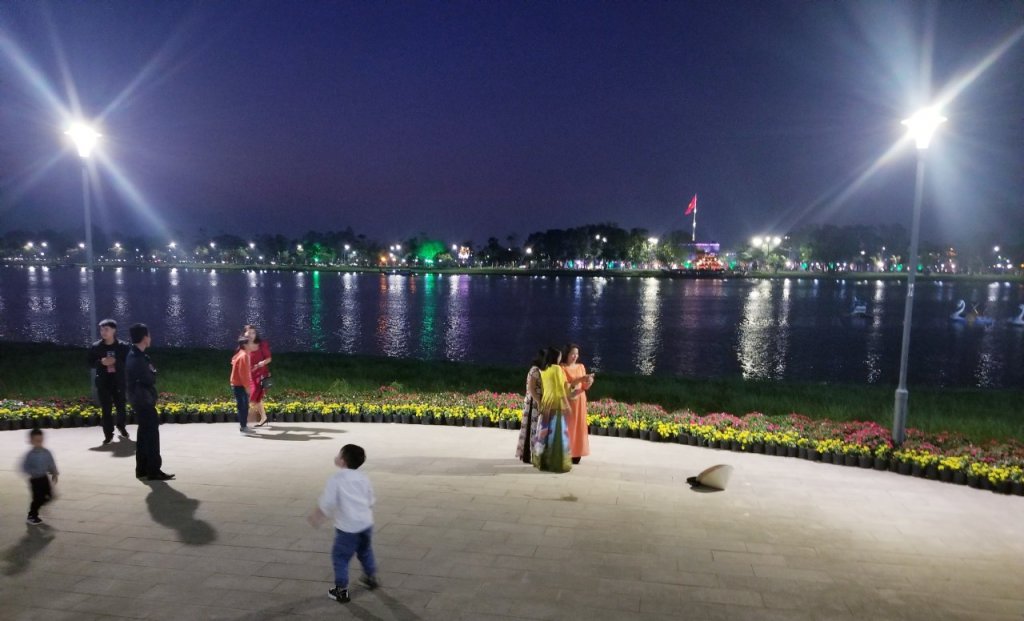 With the theme "Hue – Spring aspirations", the 2022 Nham Dan Spring Festival will run from January 29 to February 5, 2022 (December 27 of Tan Suu lunar year to January 5 of Nham Dan lunar year). The opening and closing ceremonies will be held at Ly Tu Trong Park.
Along with the Spring Festival, the Tet flower market will take place at Phu Xuan Park (from Nghinh Luong Dinh to Da Vien Bridge), from January 22 to 31 (from Dec 20 to 5:00 p.m. on Dec 29 of the lunar year). 
The Spring Festival 2022 will be held by Hue city in a large space, stretching along the Perfume River, connecting with walking routes. Ly Tu Trong Park – the main center of spring festival activities, will be decorated as a park of flowers and ornamental plants; display and arrange art flower pictures, recreate mock-ups of Thien Mu pagoda, Ngo Mon (Noon Gate)…, as well as display many kinds of ornamental plants and miniatures…
Areas in front of Hue Children's Cultural House, Quoc Hoc Memorial stele yard, the area stretching from the stele yard to the opposite one of Hai Ba Trung High School, the area opposite Hai Ba Trung High School and Provincial People's Committee, Nguyen Dinh Chieu pedestrian street, Tu Tuong Park, ironwood pedestrian bridge and Thuong Bac Park… will be decorated originally and be eye-catching, create a lively and meaningful space.
Activities of the Spring Festival and Tet Flower Market will create a joyful and exciting atmosphere to celebrate the 92nd founding anniversary of the Communist Party of Vietnam, celebrate the Lunar New Year and meet the needs of business and trade during Tet holiday of people…
Source: Visithue.vn